Best Voice Enhanced Wired TV Headphones–Simple yet Effective
Some people prefer wireless TV headphones for their portability and the freedom from tangled cords, while others prefer wired TV headphones for their ease of use and affordability. Here, we introduce SIMOLIO 2023 latest voice enhanced wired TV headphone SM-905TV for you.
The following features set this headset apart from other wired TV headsets on the market:
1. Dialogue Mode
Rotate TONE to enter the dialog mode, which can help you improve voice clarity, especially for the seniors or the hearing impaired.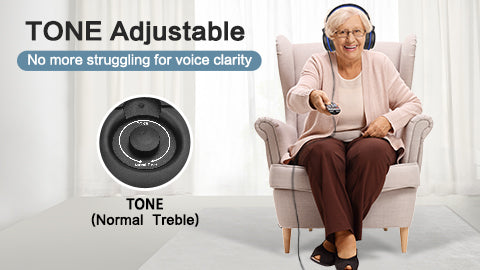 2. Volume Boost for Seniors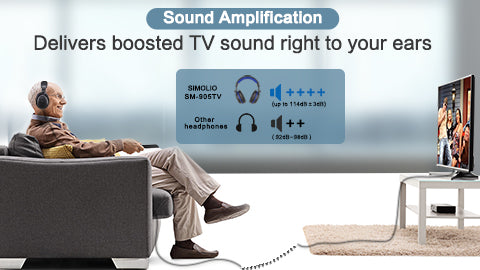 This is a real amplified headphone. Just having a volume control does not mean there is any amplification. These are amplified because of the specially designed sound amplifying circuit, the volume will be increased up to 114dB±3dB.
3. Long Coiled Cord
The headphone is equipped with a long coiled cord, which can be easily extended to 18FT/5.5M, giving you plenty free space to sit back and relax while watching movies and TV, and the freedom to move about while gaming.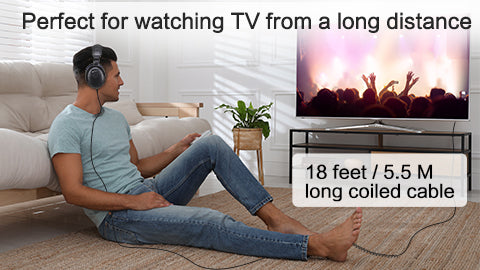 4. 40Hrs Playtime
It supports up to 40 hours of playback on a full charge, which is enough for you to enjoy your favorite shows, programs, episodes, Netflix movies, Amazon Prime videos and more all day long.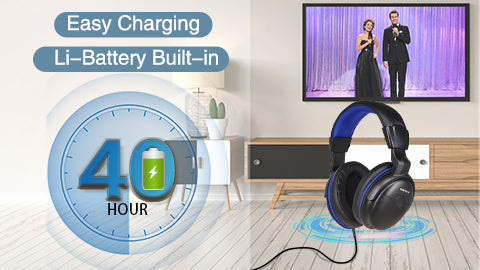 5. Max comfort
The ultra-soft earmuffs, 90-degree rotatable design and 12-level adjustable headband guarantee a comfortable long-lasting wearing experience.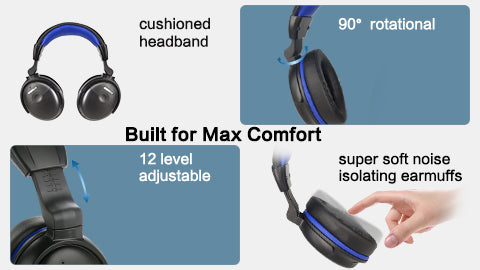 6. Not just for TV
This headphone is not just for TV. Plug in the 1.5M in-line audio cable that SIMOLIO thoughtfully prepared for you, and then connect it to your tablet, mobile phone or computer without hassle. The built-in HD microphone guarantees clear voice on video conferencing, remote work or online learning etc.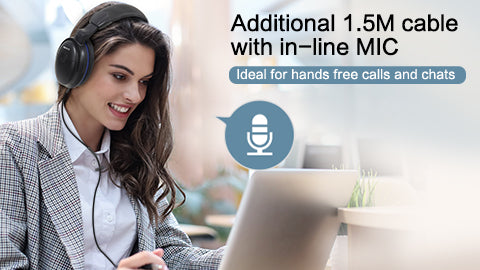 If you want a comfortable, affordable, user-friendly and functional wired TV headphone, this one is definitely worth a try.