Simolio Retro Bluetooth Speaker, an Work of Art
Portable speakers have become very popular in recent years for its portability, just put it in your backpack, and you can enjoy music anytime and anywhere. Simolio retro bluetooth speaker is also one of them, easy carried and simple to use.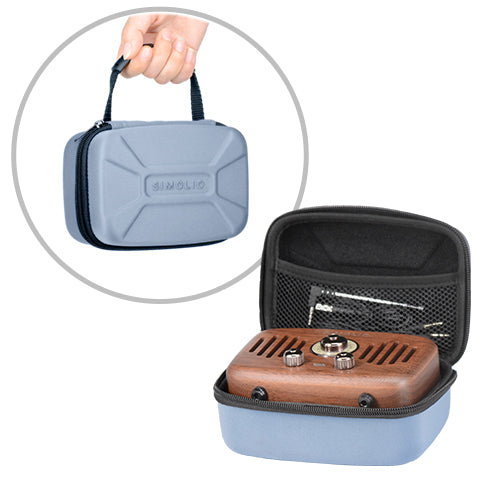 Compared to many other portable speakers, the biggest highlight of Simolio vintage speaker lies in its nostalgic retro appearance. This wireless speaker is purely hand crafted from natural eastern black walnut, looks much posher than those plastic ones. The high-density solid walnut wood piece makes Simolio wooden speaker a hand-crafted masterpiece, whose surface is very glossy without a single burr. Touch it with your finger tips, the feeling is absolutely smooth. The speakers' walnut wood grain is very beautiful and natural, it will have subtle changes with different lights and angles.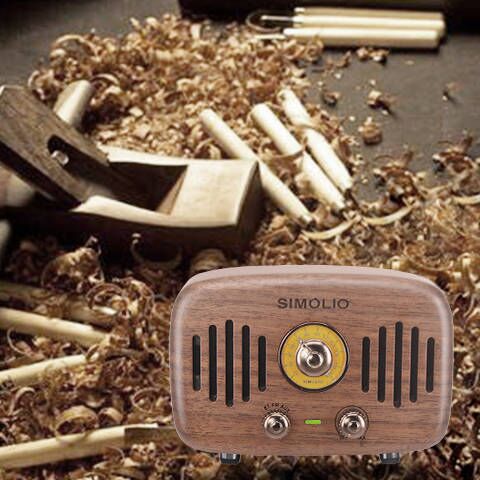 The walnut wood endows Simolio vintage bluetooth speakers with extraordinary tone, because the wood is solid and ultra-dense. Therefore, the vibration is much smaller when the sound goes, which will make the sound quality richer, that is, deeper, more thunderous and more pleasing to the senses! Coupled with Dual 8W high performance audio-drivers, Ф45mm/4 Ω NdFeB magnets full range speakers , 515ml large acoustic chamber and non-crack noise tech, the sound quality of this speaker comes to the extreme.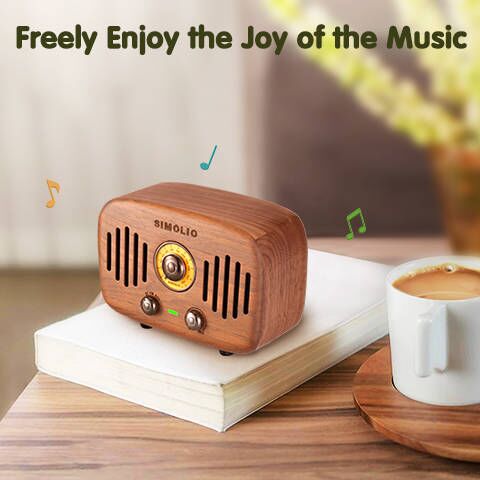 Simolio wireless speaker not only looks retro, but has classic function-it can work as a FM radio! Actually, it is a 3 in 1 audio device- wireless speaker, FM radio and wired speaker. The portable case make it possible to take it with you anywhere. So you can listen to your favorite programs when eating lunch, enjoy music on the picnic day or party and if the battery is dead, the 3.5mm audio cable will also make it run.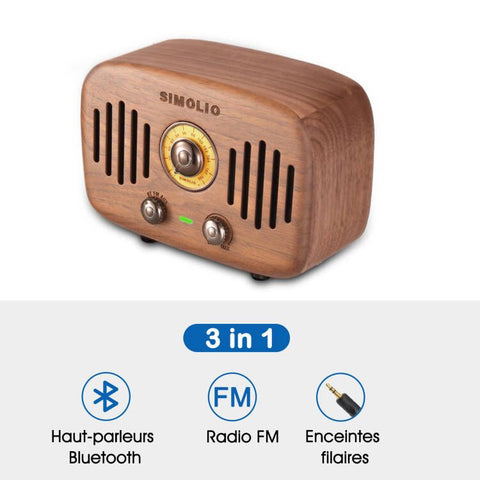 Not just a electronic product, Simolio wood bluetooth speaker is more like a partner, a work of art. It will accompany us anywhere and anytime and where it sits, there will be a unique landscape.