TV Assisted Listening Headphones: The Perfect Mother's Day Gift
Mother's Day is approaching, and finding the perfect gift can be a challenge. If your mom loves watching TV but struggles with hearing, consider TV Assisted Listening Wireless Headphones as a thoughtful and practical present. In this blog, we'll explore the benefits of these headphones and provide tips for choosing the right pair.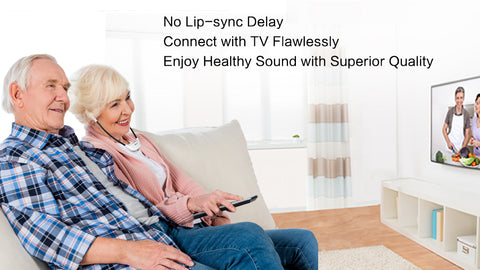 Improved Sound Clarity: As we age, our hearing declines, making it challenging to hear the TV clearly. TV assisted listening wireless headphones improve dialogue clarity, reduce background noise, and provide a direct audio feed to the ears. This allows your mom to hear the TV audio clearly without needing to increase the volume to an uncomfortable level.
Personalized audio according to individual listening needs: Adjust the volume, tone or even left and right hearing balance to her preference.
Easy to setup: plug and play, no need to pair.
No lip-sync delay: perfect audio and video synchronization.
Wireless Freedom: Enjoy TV without tangled cords and move around freely.
Long Battery Life: Uninterrupted TV enjoyment with less frequent recharging.
Comfortable Fit: Lightweight earbuds or cushioned earpads for extended listening sessions.
User-Friendly Controls: Intuitive button layouts for easy operation.
2. Different Wearing Types of SIMOLIO TV-assisted Listening Wireless Headphones Recommendations:
Over-ear Wireless Headphones for TV: Designed to fully cover the ears, over-ear wireless headphones provide immersive sound and comfort. They offer excellent sound quality, noise cancellation, adjustable headbands, and cushioned ear cups.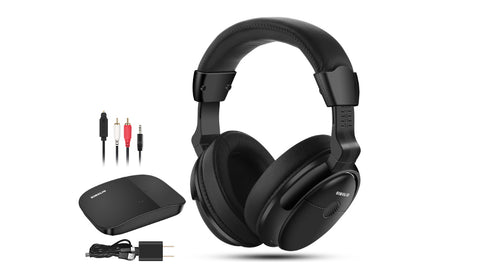 Under-chin Wireless TV Headsets: Lightweight, under-chin wireless TV headsets rest below the chin with speakers near the ears. They are suitable for glasses users. These headsets offer clear audio transmission and improved dialogue clarity.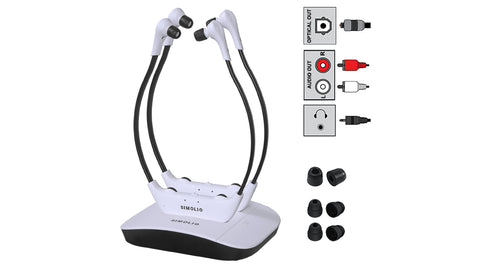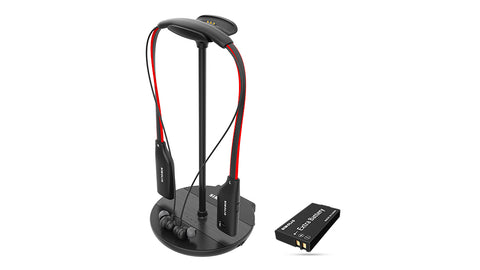 Conclusion: TV assisted listening wireless headphones enhance your mom's TV experience with improved voice clarity, reduced background noise, personalized volume control, and wireless convenience. Surprise your mom with enhanced sound, comfort, and convenience this Mother's Day.